With the advent of new technology and the era of the digital age, cloud computing is a great tool to boost your business. This article will discuss everything about the topic and how cloud computing can benefit your business.
Introduction to cloud computing
Cloud computing is a technology model that helps to deliver computed resources and services through the internet. It allows users to access and use resources and services remotely on the internet instead of storing data on local servers. Thus, cloud computing helps users access data from anywhere in the world without the hassle of running applications on local servers.
Cloud computing involves three main types of services:
Infrastructure as a Service
Platform as a Service
Software as a Service
Overall, there are many ways how cloud computing benefits your business to achieve success.
Benefits of cloud computing to businesses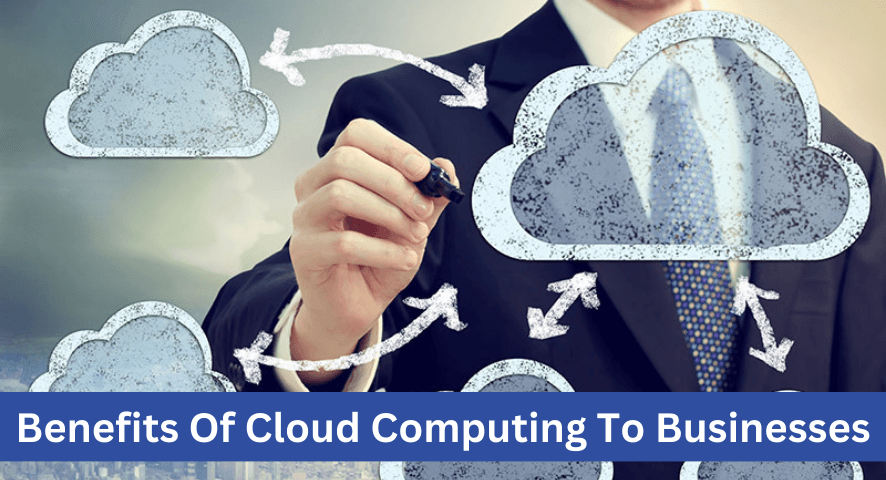 There are many benefits of cloud hosting services to businesses in various ways. Some of them are listed below:
Cloud computing is a great option to save your business from prominently expensive investments like IT infrastructure.
Scaling your business becomes quite easy with the use of cloud computing. It allows quick delivery of resources and data the business needs without additional hardware or infrastructure.
Cloud computing makes your business flexible and mobile. It becomes easier for businesses to work remotely with an internet connection.
Cloud computing allows real-time sharing and data editing options which can be a great choice for working as a team.
Cloud computing helps businesses to experiment with new ideas and keep up with the competition in their industry market.
Cloud computing is a secure and reliable connection to expand your business without worrying about data security or the risk of downtime.
Cloud computing provides users robust disaster recovery systems to aid businesses during a disaster or outage.
Conclusion:
In conclusion, cloud hosting services has revolutionised how businesses manage their IT infrastructure and operations. Cloud computing is not just a passing trend but a vital tool for businesses in the digital age.
FAQs
1. Is cloud computing secure?
Yes, cloud computing is secured with advanced security measures like encryption and control. Also, they provide users with redundant systems in case of hardware failures.
2. What are some of the drawbacks of cloud computing?
Some general drawbacks of cloud computing may include:
Internet connectivity
security and privacy
downtime and service outages
limited control over the infrastructure.
3. What is the need for cloud computing?
Cloud computing is needed by businesses to make their working flow more smooth and more efficient. It is a great option to save time, money, data storage and other unnecessary hassles.
4. What is the importance of cloud computing?
There are various things cloud computing can do for businesses like:
data storage
Cloud hosting services
development and testing
data analytics
AI and machine learning
Internet of Things (IoT).