The license key management members are given full access to their software programs through our portal. You can become a member in easy steps. 
Here is the stepwise demo of the License Key Generator Online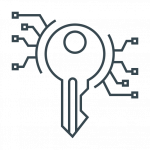 Login
The software is protected with access control, and a user can log in easily with their login details. To start your session in our software license key management, you need to log in with your login credentials. Sign in with your e-mail, or a username create a password. Confirm that you are not a bot as it is protected with the Google Re-captcha protection. Lastly, click to sign in.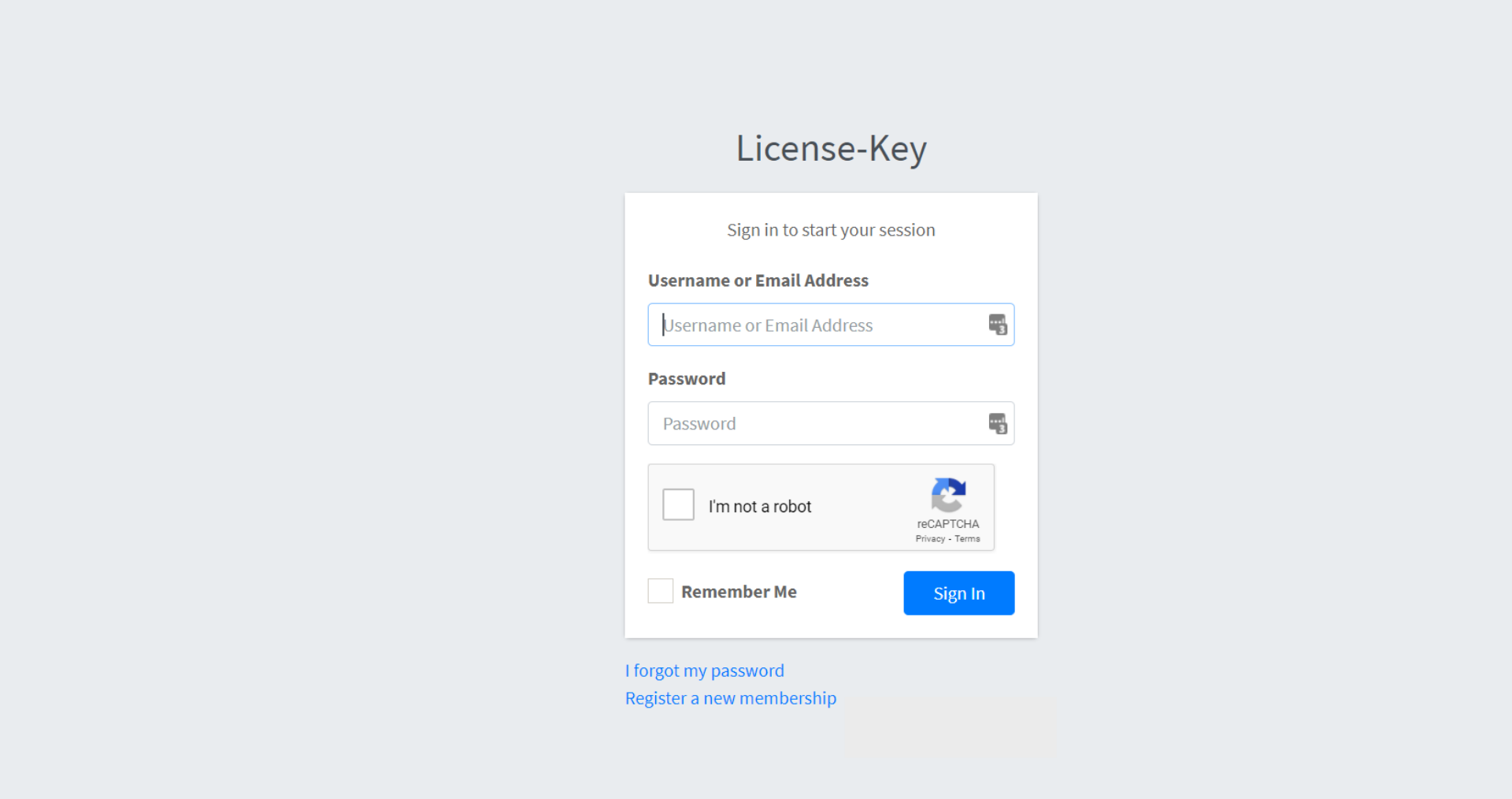 The dashboard displays the statistics of your license key management account. Other than that, the dashboard shows the number of active keys, unused keys and expired keys.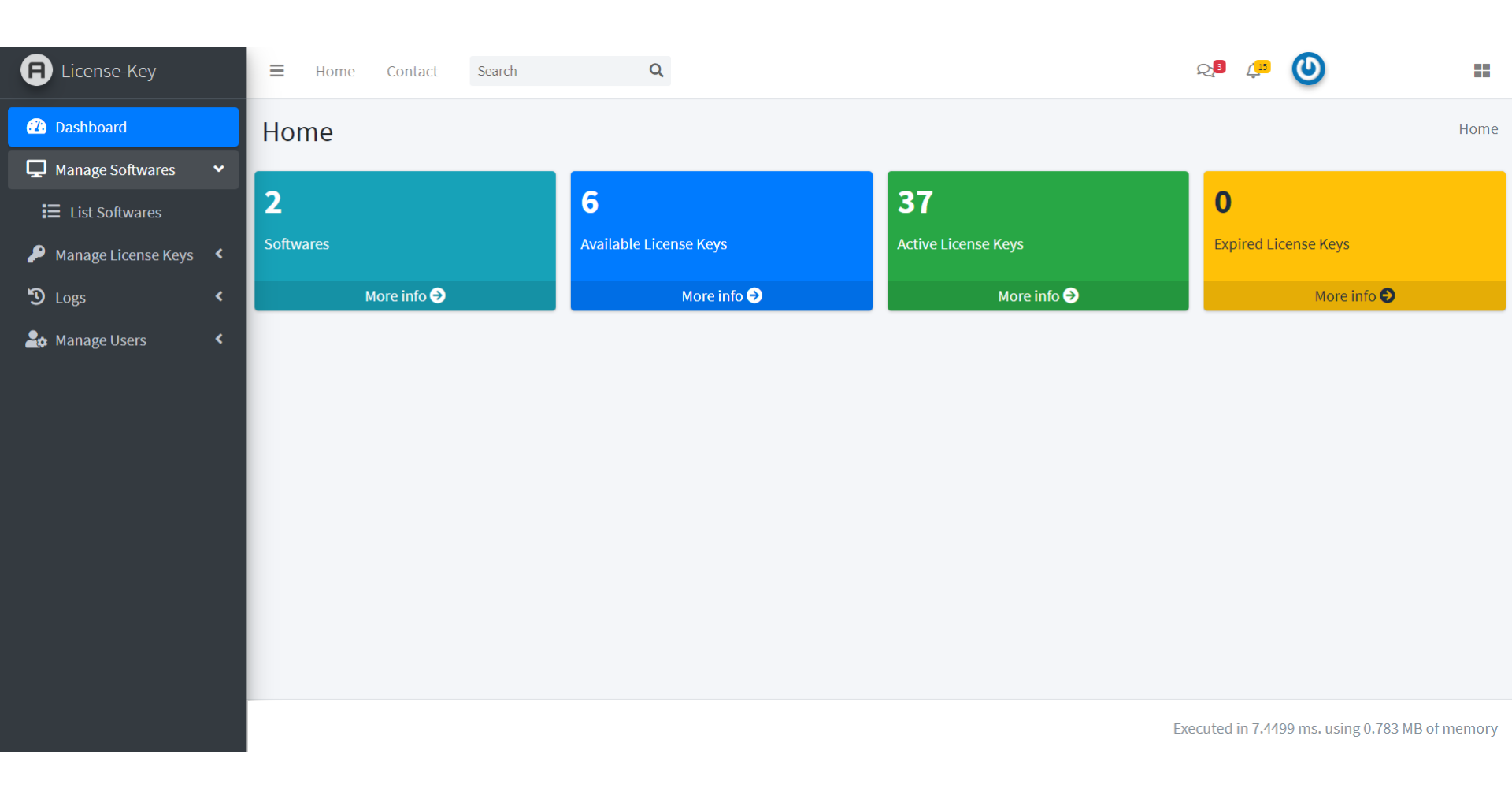 Here you can create and add your software, new applications to your system. Enter your software name and the app id of the software.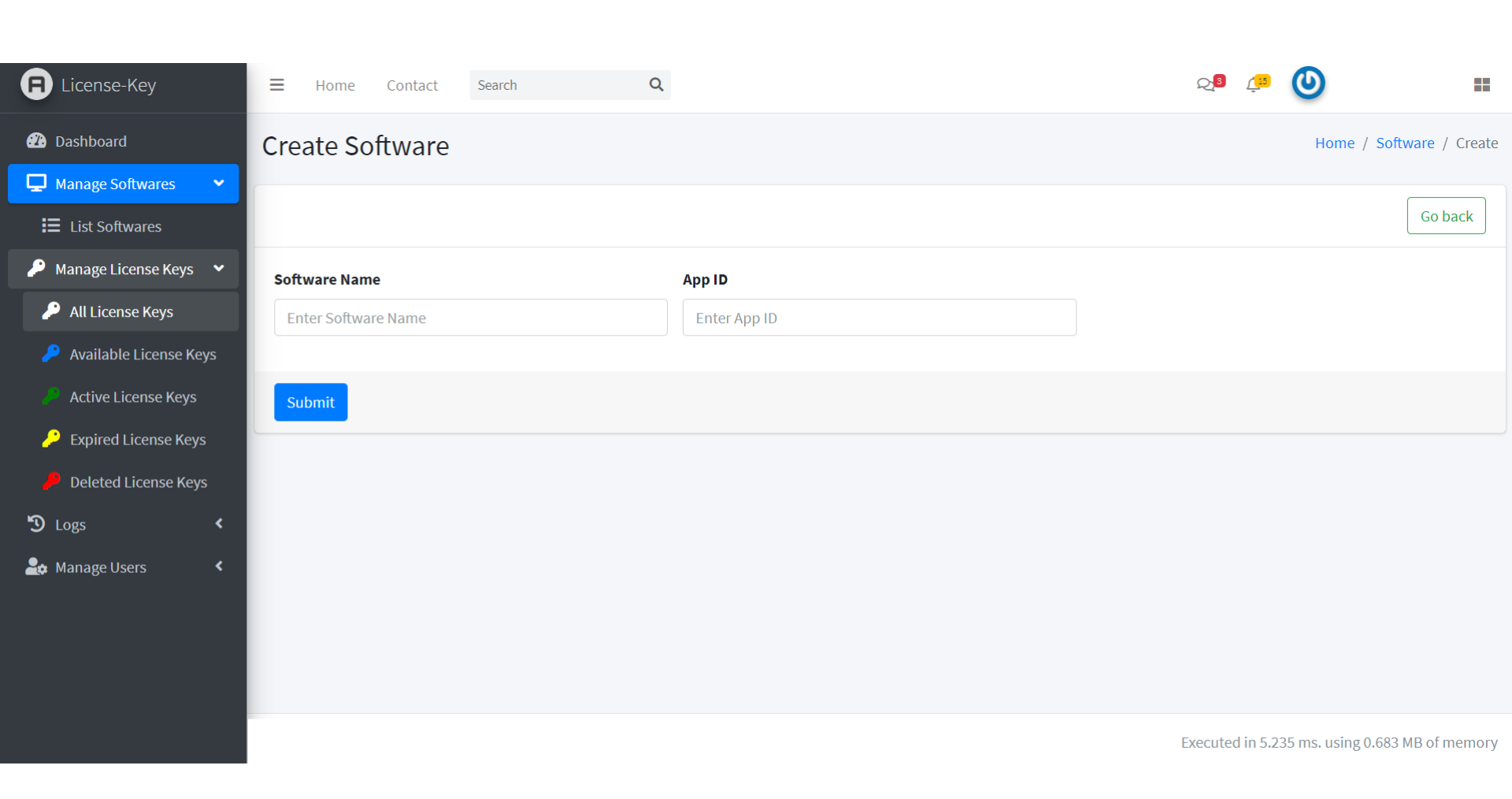 The section displays an updated list of all the software registered in the system. The lists of software, total key counts: the number of keys issued, pending is displayed here.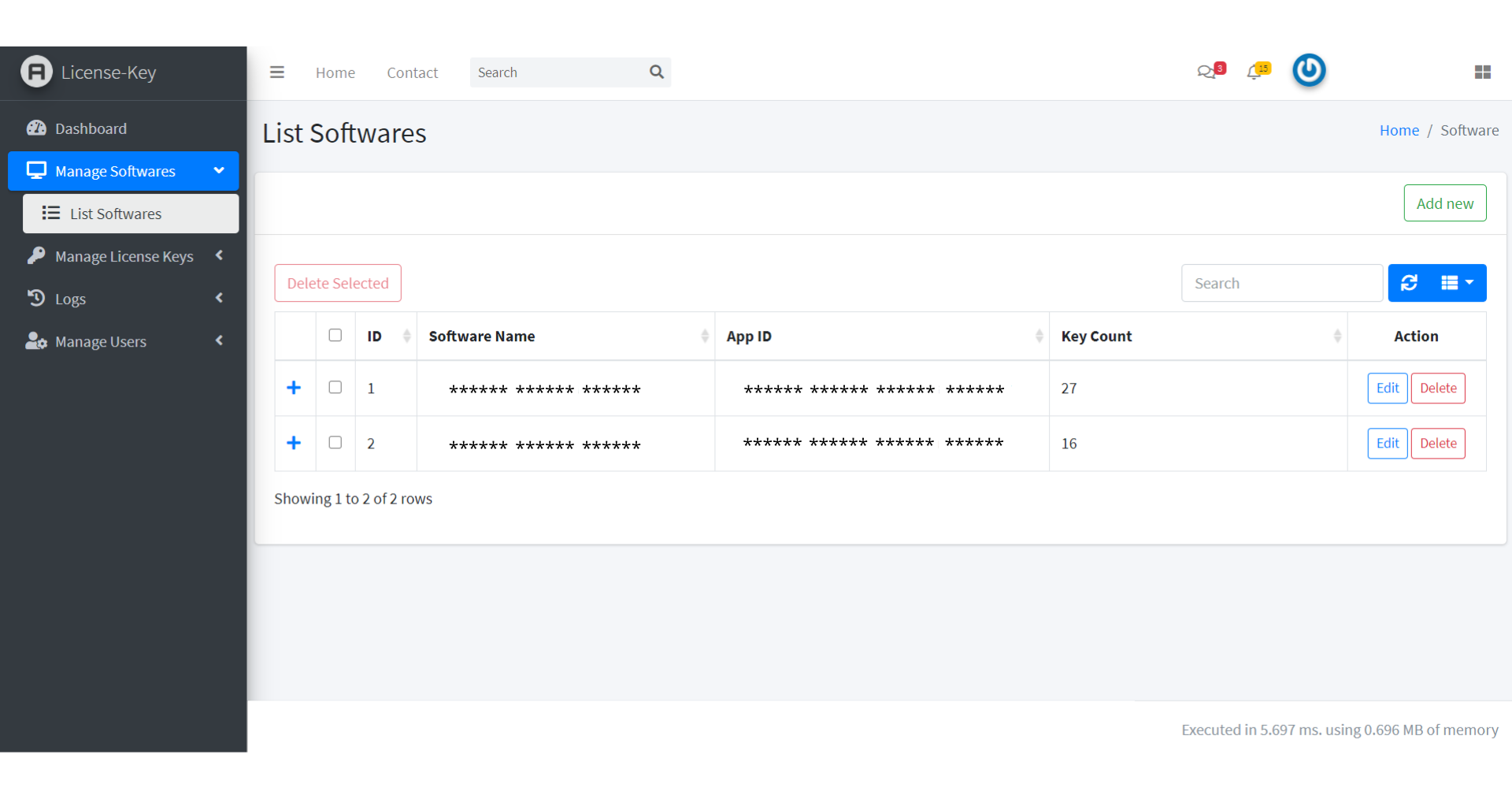 Here we create the license key to your software license key management. Further details such as license key, user name and provided to you by the manager. Following this, a 24 character long license key is generated.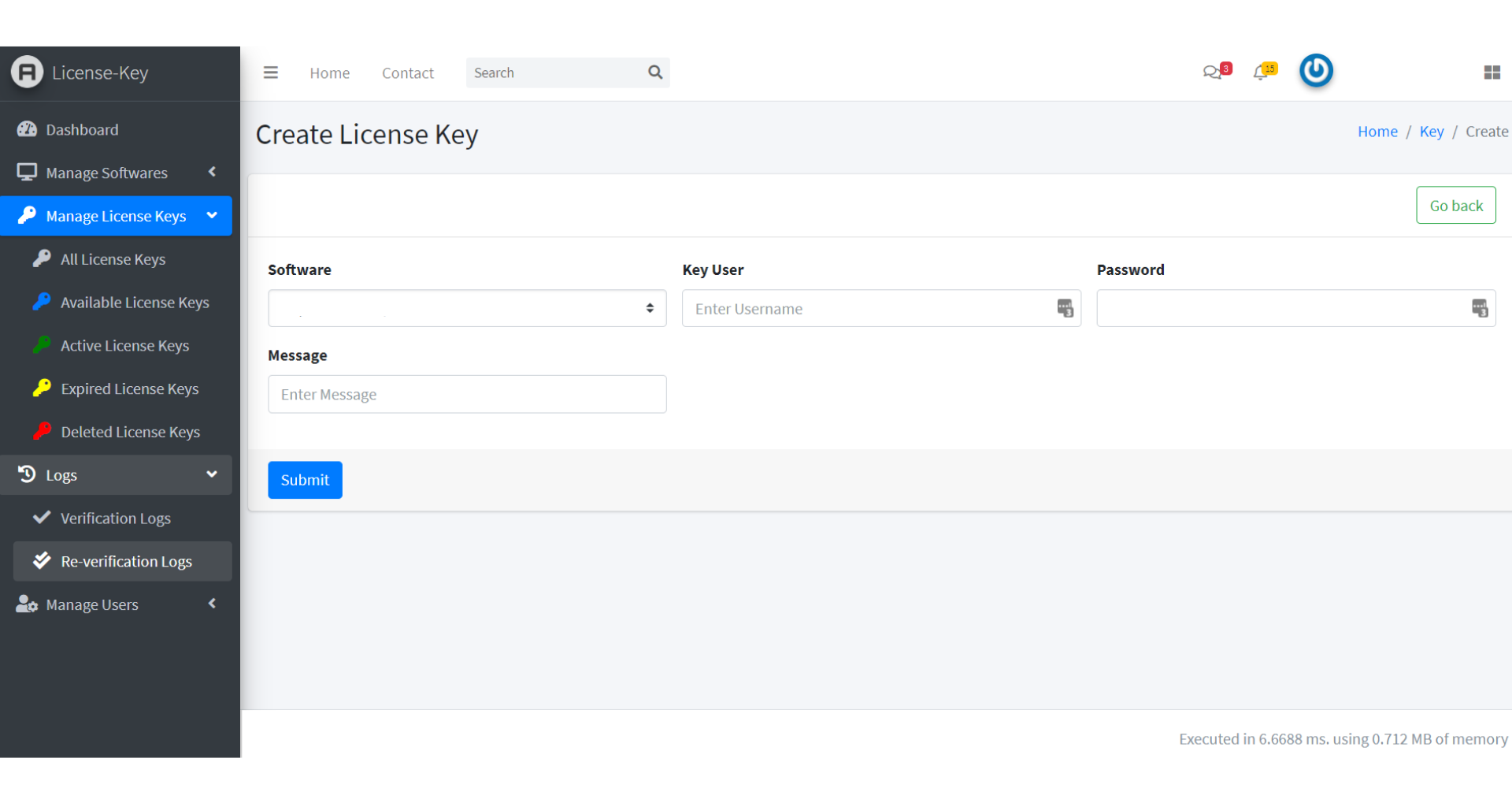 The list of all the license holders is displayed here. You can search and filter the number of active, non-active, and expired software license key.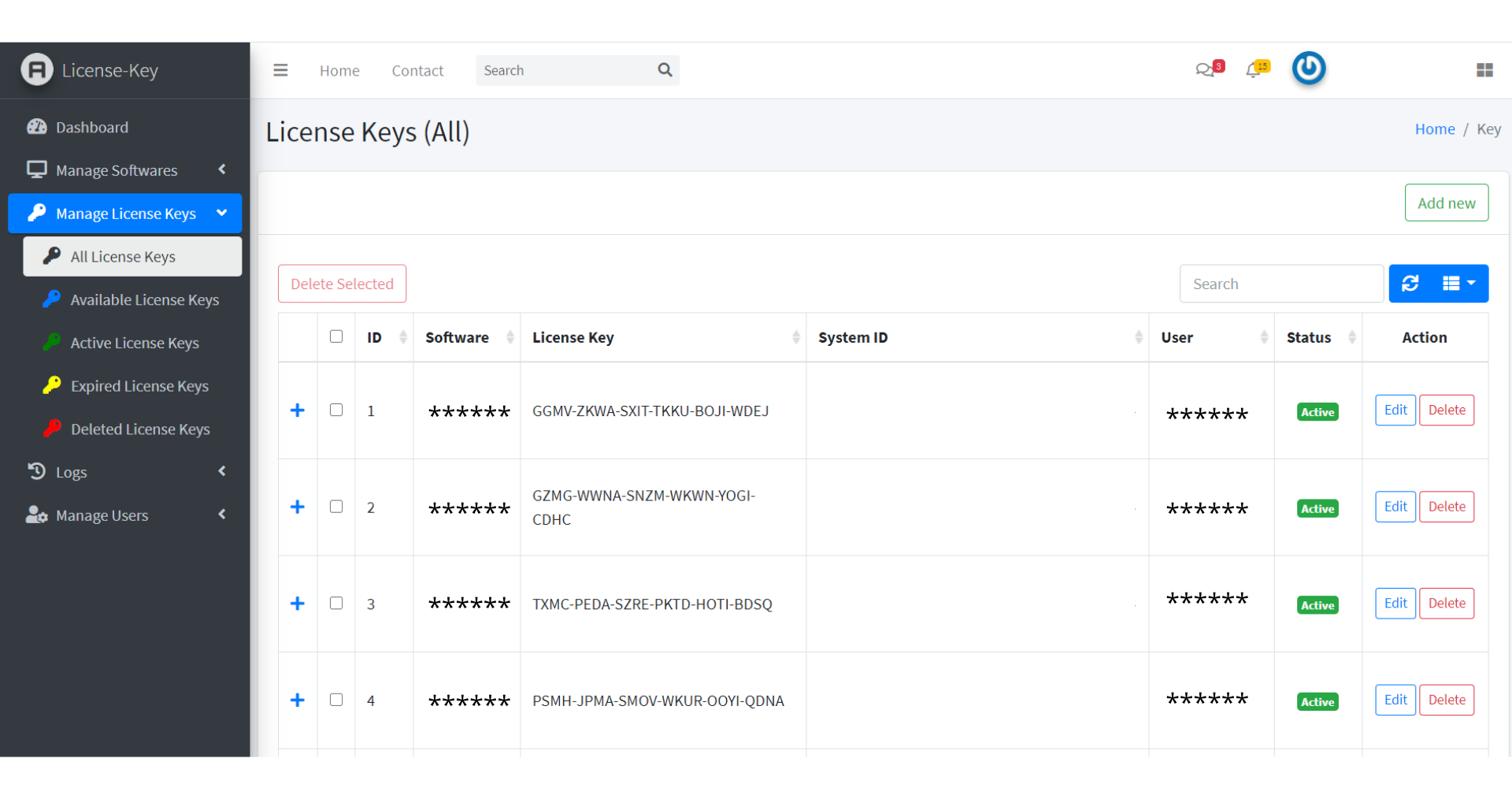 This is a log to verify the user's software activation when the user enters their license key. After entering the license key, the user receives an API call from the software. This information is saved and verified. It records the system details, the key activation time and the date of the first activation by a user into the software.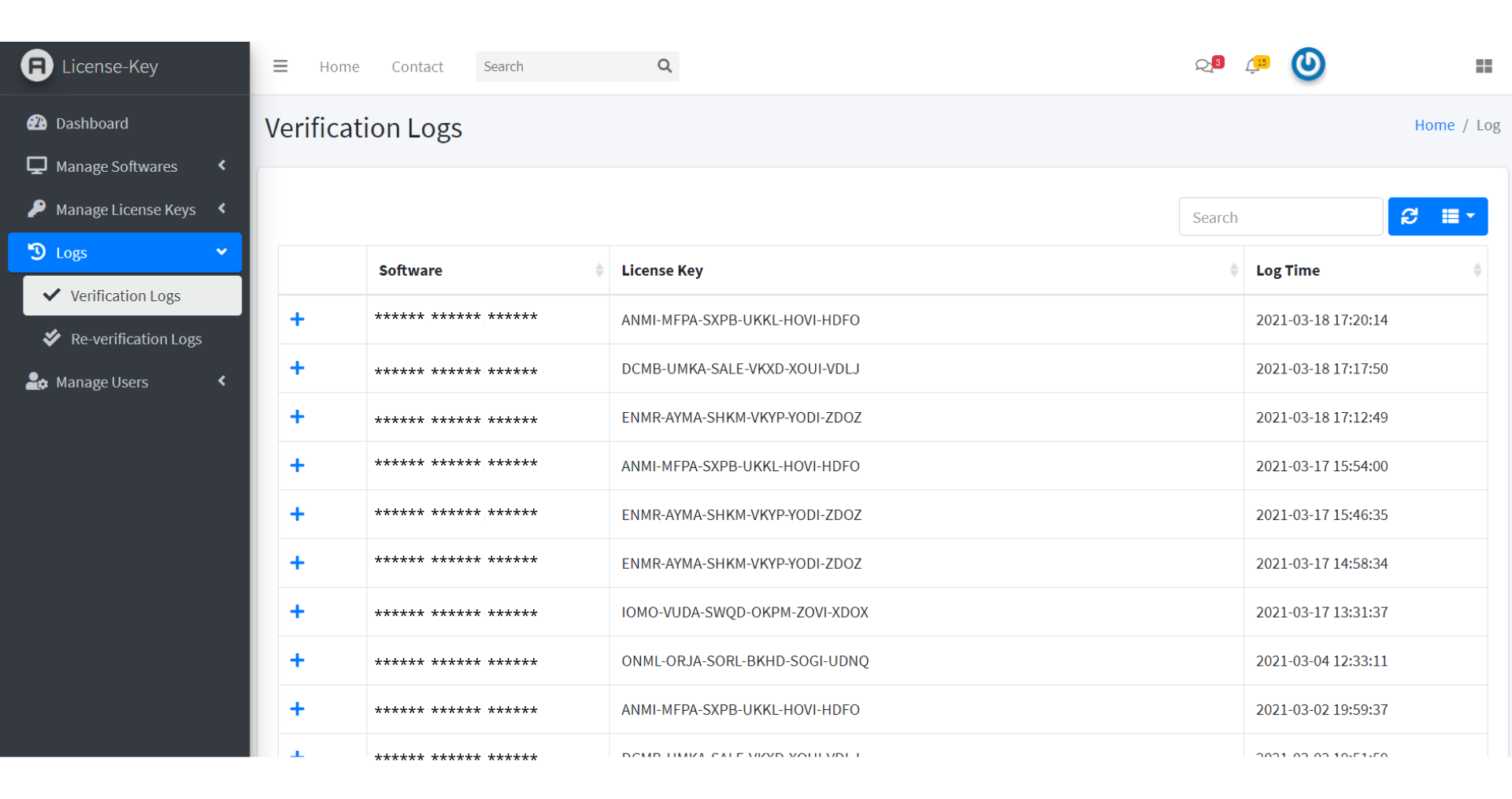 This section displays the number of times the system is opened or used by any user. It records the details, login time, login date, and every time the active license keyholder logged into the software.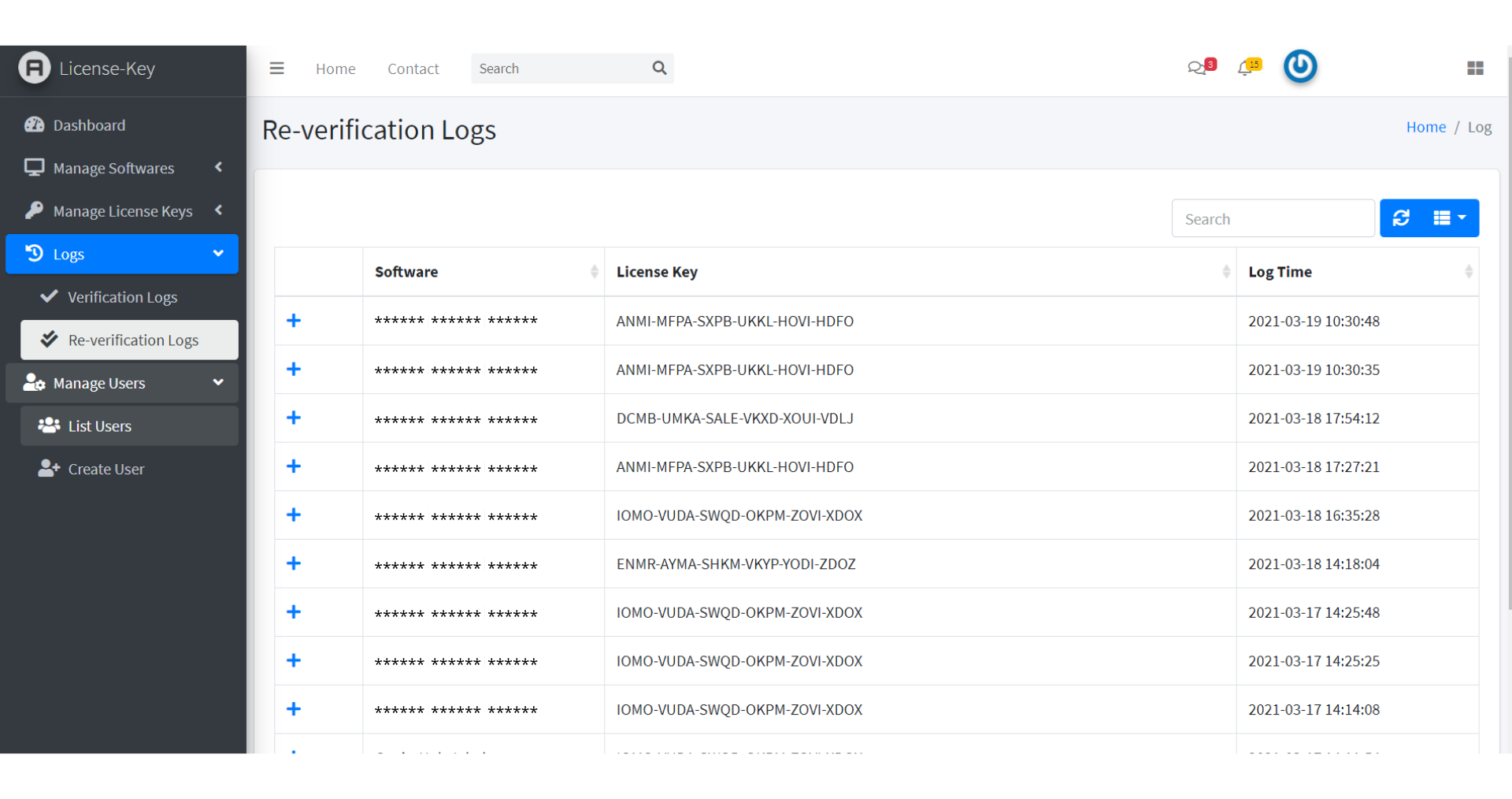 This section allows you to create and add your software, new applications to license key management system. Just enter your software license management, username, software name and app id.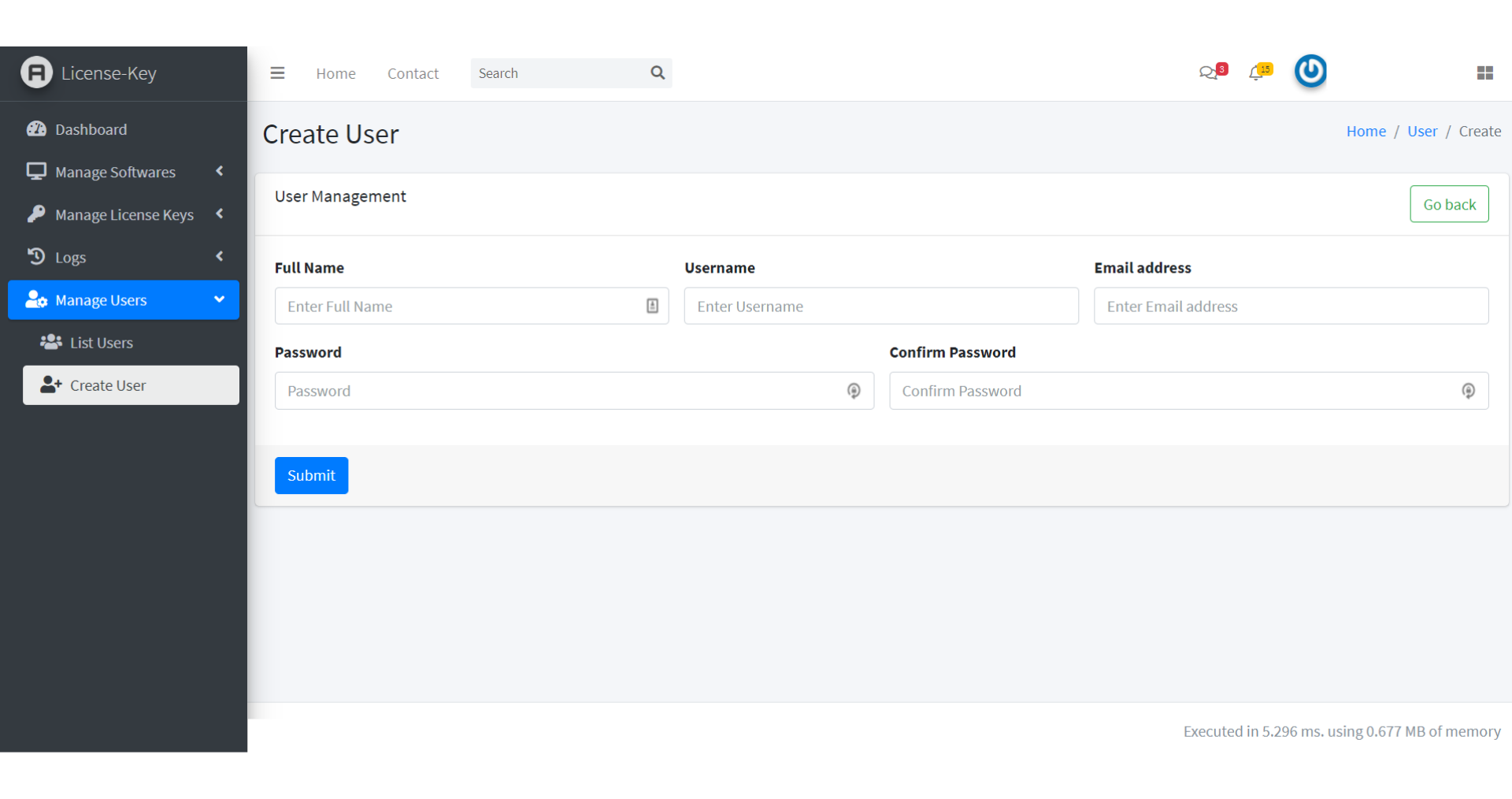 Here you can view all the active as well as the former users registered to our software licensing program until now.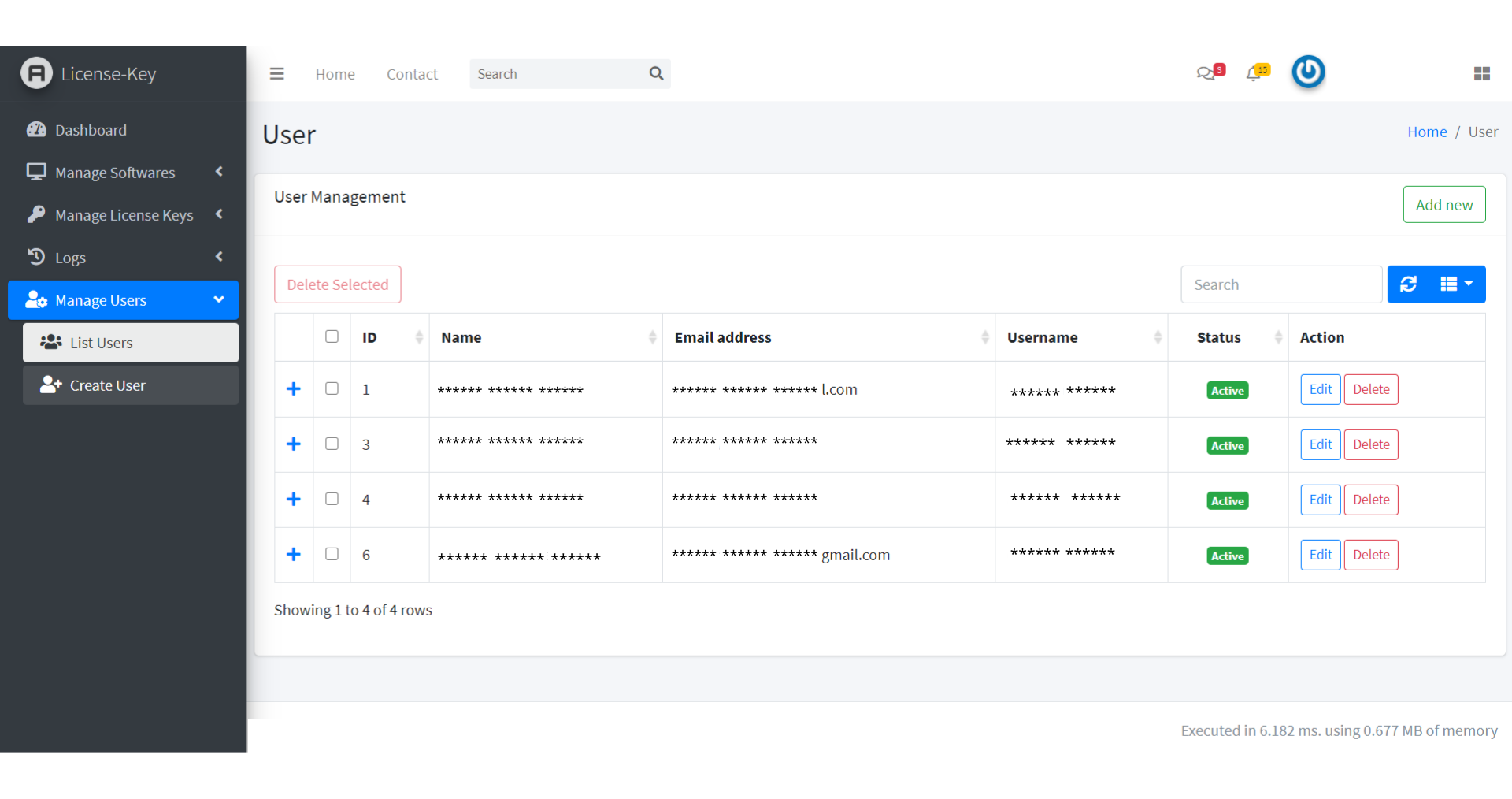 Reach us for further License Key Management enquires