Make Your Website
Your Calling Card
Maskoid Technologies is the best web development company in Vadodara, India. We also provide the high-quality web development services in other regions like Ahmedabad, Surat, Mumbai, Delhi, Pune, Bangalore, Kochi, Singapore, USA, UK, Australia, etc. We develop websites as per the W3C standards to help you and your business grow. We help you to make the lasting impression both visually and interactively.
As we are a leading web development service provider in India, we have a skilled team of web developers and designers who have years of experience in the field. We make a strong impression through compatibility, convenience, navigability, and usefulness delivery of the web development projects.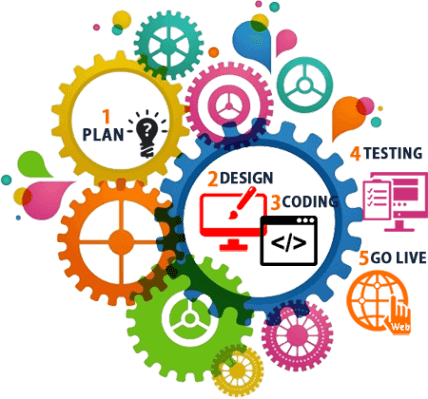 Development Fields
in Which we are Experts
As the best web development service provider in Vadodara, our development process is divided into six phases:
We serve a wide range of industry including food, healthcare, education, travel, financial, telecom, chemical, e-commerce, etc.
So, if you are ready to make your online presence and build your brand, then choose our web development services, then get your quote today. If you still have any query related to the website development, then you can contact us anytime. We will guide you for the best solution, whether you become our client or not.